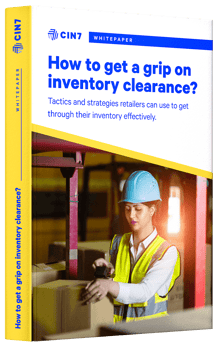 It's thrilling when you have a product that sells really well. Too bad retail doesn't always work that way. Read this whitepaper and learn how to handle inventory clearance and limit the harm of slow-moving products.
A good product that sells well is great for everybody. It sends your customers home feeling happy, in love with your brand, and likely to shop with you again. It also makes room infor you to sell more in your store. If only all your products sold that way.
Sadly, slow-moving inventory is a fact of life in brick-and-mortar retail. No matter what the season, there's always a product that hangs around longer than you would like. And the longer a product sticks around, the harder it is on your business, restricting your open-to-buy-stock and sending you on a downward spiral of declining sales.
Do something before excess inventory gets out of hand. Learn the tactics and strategies to limit the impact of slow-moving products in How to Get a Grip on Inventory Clearance. In this informative whitepaper, expert Bronny Jacobsen shares retail inventory management best-practices to get the most from products that just don't move.